About Motel West in Idaho Falls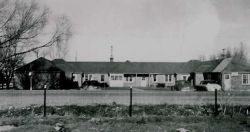 Motel West is proud to be a family-owned business. For over 50 years, our family has watched our business grow from a "motor court" of 14 rooms to an established motel with 80 rooms.


It has always been our goal to keep our establishment modern and clean with excellent customer service at a price that is affordable for all. We have continued to upgrade and modernize rooms and sections each year. Our owner, management and staff help our customers experience that special at-home feeling that is hard to find when traveling. You can arrive confident that you'll be entering a clean and spacious room. We invite you to let us help you with your travel plans to our area. We look forward to serving you.